Red Barn Wind Farm Delivering Locally Generated Clean Energy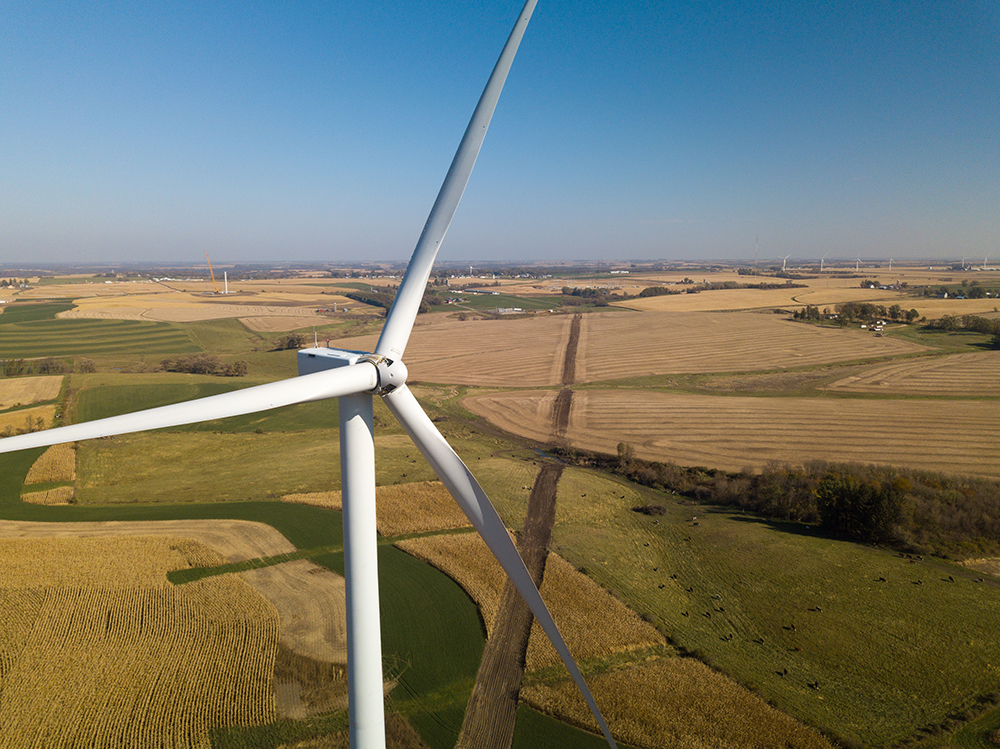 Our utility subsidiary, Madison Gas and Electric (MGE), announced in early April that its newest wind farm is fully operational and delivering cost-effective, carbon-free energy to the electric grid. MGE owns 9.1 megawatts (MW) of the 92-MW wind farm in the Grant County towns of Clifton and Wingville.

"This is an exciting time for MGE as the Red Barn Wind Farm begins to generate cost-effective, carbon-free electricity to benefit all our electric customers," said Jeff Keebler, MGE Chairman, President and CEO. "Red Barn is another important step in our ongoing transition to a more sustainable energy future. We are working aggressively to reduce our carbon emissions at least 80% from 2005 levels by the end of this decade and achieve net-zero carbon electricity by 2050. We have said since announcing our net-zero goal, if we can go further faster through partnerships with our customers and the evolution of new technologies, we will—and we are."

Located on about 10,000 acres and consisting of 28 turbines, the Red Barn facility is expected to generate enough energy to serve about 50,000 households annually. MGE's share is expected to serve about 5,000 households each year.


Upcoming solar and battery storage projects
In the last year, MGE has received approval for three investments in large-scale solar energy and battery storage. MGE will own a 10% share of the Paris Solar-Battery Park (expected online in 2023), the Darien Solar Energy Center (expected online in 2024) and the Koshkonong Solar Energy Center (expected online in 2025).


Path toward net‐zero carbon electricity: 80% carbon reduction by 2030
MGE has a goal to reduce carbon emissions at least 80% by 2030. MGE continues to transition its energy supply to cleaner sources. Since 2015, MGE has announced several new utility-scale wind and solar projects, which are expected to increase MGE's owned renewable capacity by more than nine times when completed.

To achieve deep decarbonization, MGE is growing its use of renewable energy, engaging customers around energy efficiency and working to electrify transportation, all of which are key strategies identified by the Intergovernmental Panel on Climate Change.