Partnering to Advance Sustainable Transportation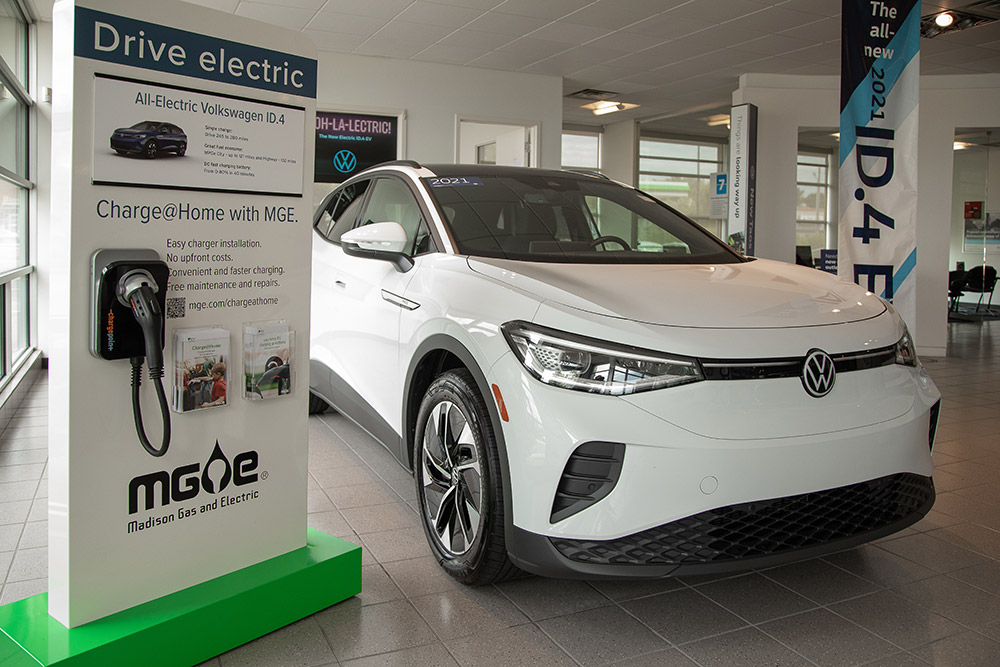 Transportation is the leading contributor of greenhouse gas emissions in the U.S. The electrification of transportation is a key strategy to achieve deep decarbonization.

Our utility subsidiary, Madison Gas and Electric (MGE), works with customers, stakeholders, municipalities and other community partners to grow the use of electric vehicles (EVs) and to facilitate charging options throughout our community. These partnerships include local car dealerships.

Through MGE's online tool, Explore My EV, customers interested in an EV can compare EVs to gasoline-powered vehicles and schedule an EV test drive with a local dealership in MGE's dealership network. When comparing vehicles, Explore My EV considers commute distances, available tax credits and maintenance costs, among other things. Users can see a detailed financial comparison that includes average monthly expenses and potential lifetime savings. Explore My EV introduces customers to MGE resources and programs such as Charge@Home, MGE's home charging program.
Charge@Home
More than 80% of charging happens at home. MGE's Charge@Home program makes it easy for EV drivers to charge efficiently at their home. MGE owns, maintains and coordinates the installation of Level 2 charging stations at customers' homes. With no upfront cost, customers pay a monthly fee plus the cost of electricity. A survey of more than 70 participants showed high levels of satisfaction with Charge@Home and that it was considered a good value by participating customers.

Charge@Home also gives MGE the ability to study drivers' charging habits and to explore remote management of charging sessions to better understand the potential impact of EVs on the grid, including how grid management can help to lower costs for all MGE customers by optimizing our use of grid resources. The opportunity to shift EV charging to lower-cost periods and when more generation resources are available will help to prepare our distribution grid for the growth of EVs.