Advancing Sustainability Throughout MGE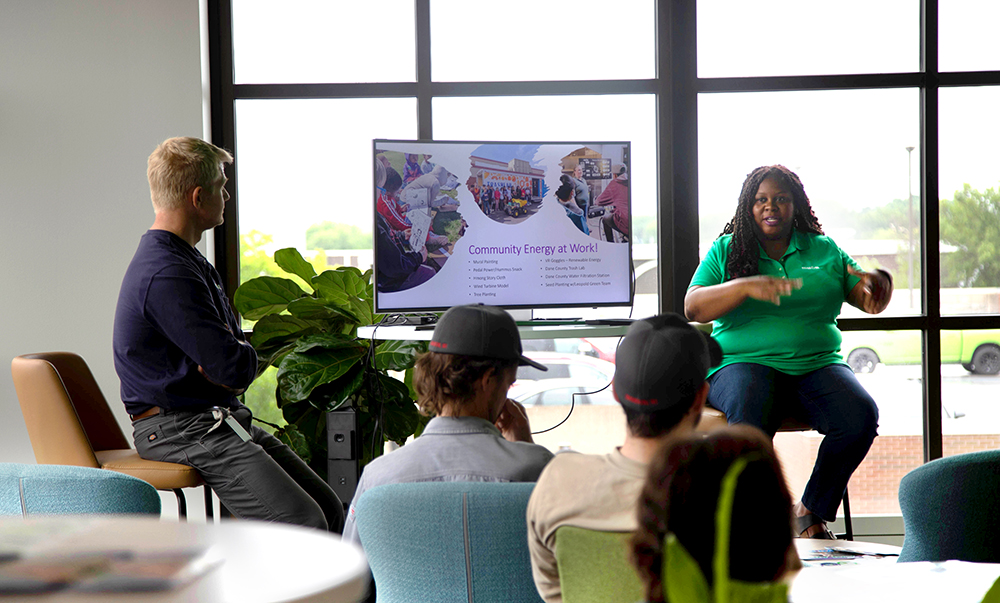 In mid-June, Madison Gas and Electric (MGE) employees celebrated a milestone anniversary of the company's Green Team.

Thirty years ago, a small, informal group of MGE employees concerned about the environment laid the groundwork for something bigger company-wide. Their efforts evolved into a successful ongoing effort to make environmentally responsible choices at work.

From establishing a vehicle idling policy to expanding recycling efforts, MGE's employee-led Green Team has helped the company advance corporate sustainability and responsibility. Today, MGE's Green Team remains active and strong with a new structure and focus.

"Dedicated employees from all areas at MGE are a key reason that our Green Team has been successful for the past 30 years," said Jeff Jaeckels, Director Safety, Sustainability and Environmental Affairs. "That support, combined with our proactive approach to the continual improvement of practices company-wide, will help ensure we remain an environmental and sustainability leader for the next 30 years."
Sustainability Steering Team
In 2018, MGE built upon the Green Team's history by launching the company's Sustainability Steering Team. Made up of employees from across the company, the Sustainability Steering Team supports external sustainability engagement and benchmarking, such as MGE's participation in the Wisconsin Department of Natural Resources' environmental leadership program, Green Tier, and the Wisconsin Sustainable Business Council's Green Masters program, an independent, points-based benchmarking program.

The Sustainability Team reviews, evaluates and prioritizes continuous improvement opportunities for the company; assembles the Continuous Improvement Sustainability Teams; and oversees MGE's Environmental Management System, or EMS. The team is overseen by and receives guidance from MGE's Executive Sustainability Team, which has officer representation from across MGE and which keeps the Board of Directors informed of the company's progress.

Learn more about MGE's Sustainability Steering Team in the Environmental section of the company's annual Corporate Responsibility and Sustainability Report.